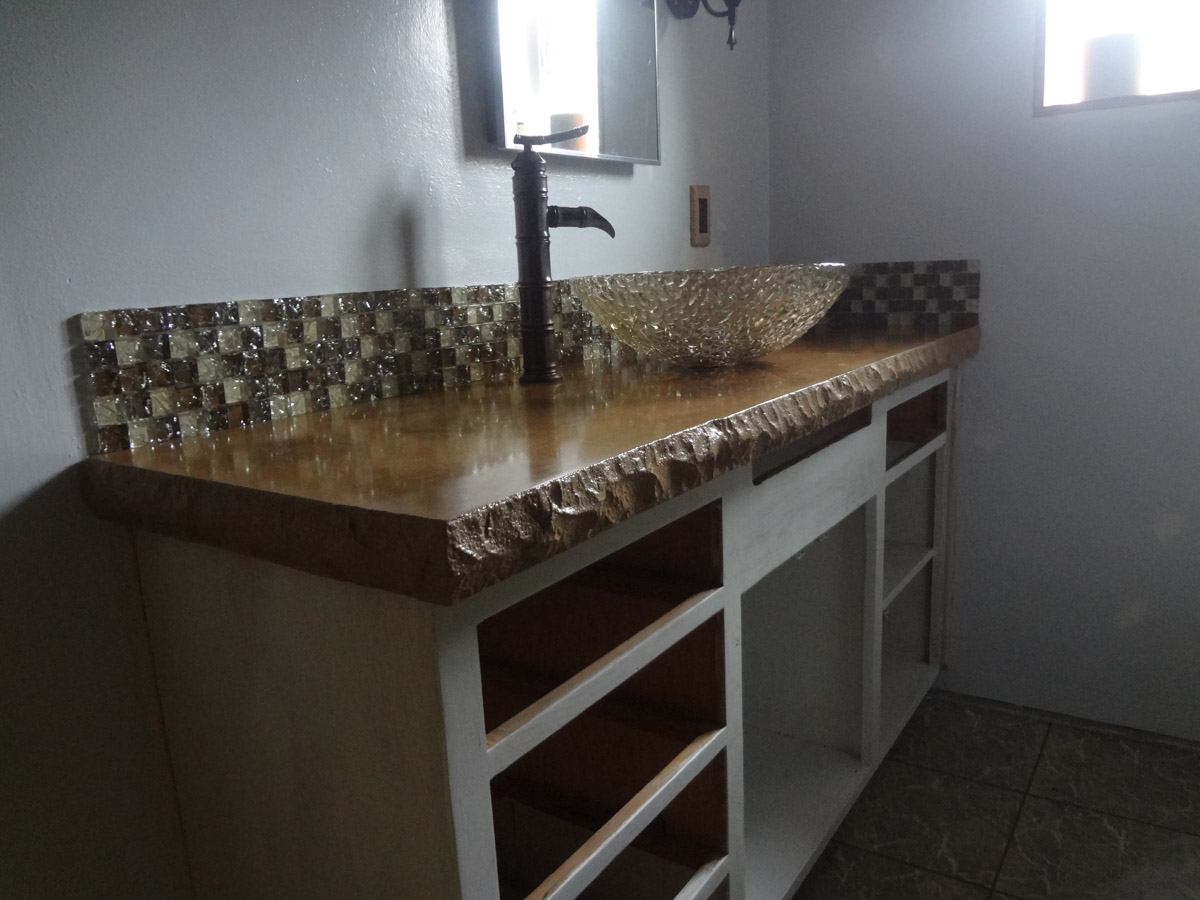 Why Use Custom Concrete Inside the Home
For years concrete has only been thought of as a material used outside for driveways, patios and sidewalks. However, as more and more people realize the benefits and the many different uses for concrete, it has become a popular material to use indoors. Why you may ask? Read below!
Durable
There's a reason why concrete is one of the most used materials to create buildings, bridges, tunnels and dams. Its strength and durability makes it a reliable building material to use. Concrete is one of the few materials that doesn't weaken from moisture or mold, but in fact gains strength over time.
Holds Heat
Concrete is a dense material that does a great job of absorbing and storing heat. Which is a common reason why people use it for floors, countertops and even bathtubs. Concrete reduces temperature swings as it slows the passage of heat moving through it. On top of holding heat, concrete is also fire-resistant. Making it a useful barrier in the event of a kitchen fire.
Sustainable
Did you know that today concrete is the most used man-made material in the world? Furthermore, in comparison to other common building materials, concrete uses far less energy to produce. With the strength, durability and thermal mass of concrete, it has become a vital component in eco-friendly buildings.
Unique/Stylish Look
In today's age, the options for concrete are virtually endless. From stamped concrete to colored concrete, it's easy to customize this material to make it your own. We offer a wide variety of colors and stains that will really transform the texture and look of your concrete countertop or concrete floor. Just ask us to bring some color charts when you schedule an appointment with us!
Affordable
In comparison to other materials, concrete is widely-known for its affordability. Homeowners are opting for decorative concrete as it is easy to mimic stone, brick and tile at a much more reasonable price. Concrete is less labor-intensive and if you keep up with the maintenance it will last for decades.
At RGS Contracting we specialize in custom concrete for floors, countertops, sinks and many other indoor features. So, if you're interested in finally getting those concrete countertops you've been thinking about, call us today! We are the trusted concrete team for Eugene, Springfield and the great Willamette Valley.