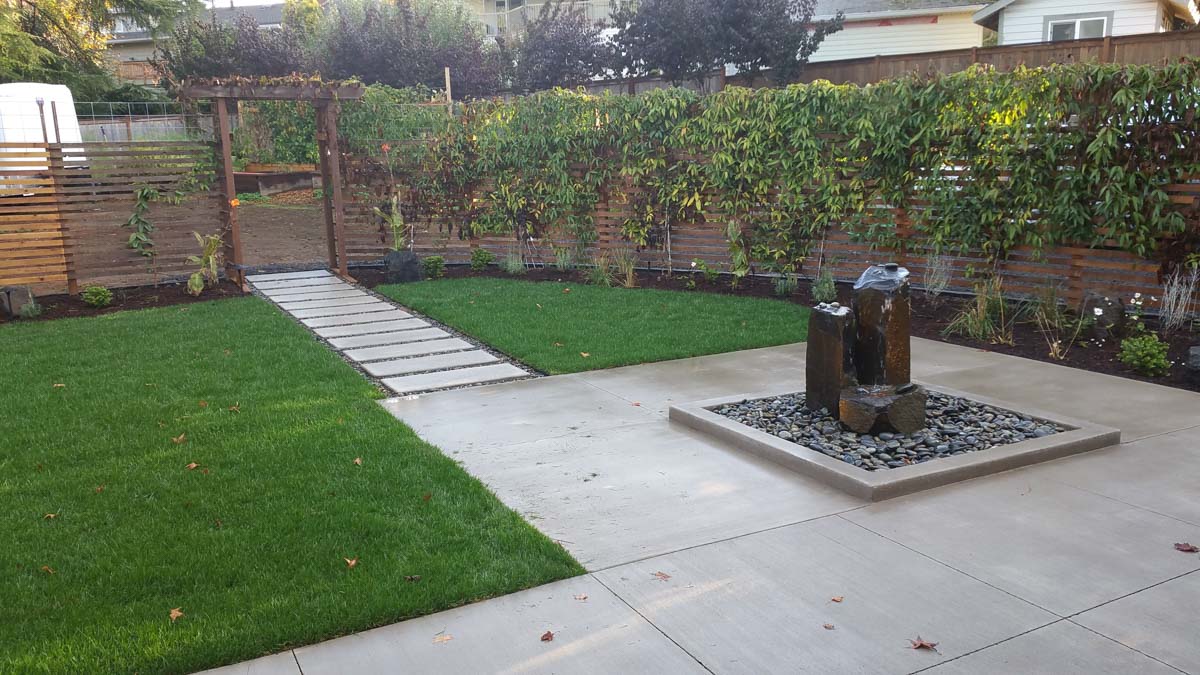 Curb Appeal: Hardscaping 101
Most of us are pretty familiar with the term "landscaping," and hardscaping has many of the same concepts. One of the biggest differences is the materials used to create the desired effect. While landscaping typically uses plant-based materials, hardscaping uses hard wearing materials such as concrete, wood and stone. Projects such as driveways, walkways, retaining walls and stairways can all be examples of hardscaping. Hardscaping adds texture and curb appeal to any outdoor space and the possibilities are endless. Not to mention in a wet climate like Eugene, Oregon, materials like concrete are great to fight against the rain.
Driveways
Driveways are a crucial part to your home's curb appeal and they definitely don't have to be boring! Asphalt is a popular material to build driveways with; however, concrete lasts longer and requires less maintenance in the long run. At the very least you should repair any cracks in the driveway, but if your budget is a little bigger then stained concrete or even stamped concrete is a great way to go. And who ever said driveways had to be straight? If you have the space, try adding curves or angles to your driveway for a more interesting look.
Retaining Walls
People from places with lots of heavy rain, such as our very own Eugene, Oregon, might understand the importance of retaining walls to hold in place rain-saturated soil in our outdoor spaces. Retaining walls are important in maintaining yards, flower beds and can even protect our homes from minor landslides. Not only are they useful for projects big and small, retaining walls are aesthetically pleasing and create unique layers in any outdoor space.
Walkways
Whether it's a path to your front steps or through your garden, walkways are important to navigate outside spaces easily. When it comes to hardscaping, don't be afraid of mixing materials and textures! For example, you can create a walkway using concrete pavers alongside a wood or beveled block retaining wall. Hire a designer or a general contractor like us to help you with your design if you're unsure of where to start. Whether it be brick, concrete, wood or stepping stones, walkways are a simple feature that add a functional aspect to the design of your outdoor space.
Stairways
Incorporating a couple hardscaping projects into one space is a great way to complete a look. With retaining walls, the elevated landscape would pair nicely with a set of stairs, both for aesthetic purposes and functionality. Stairways can be designed to turn or curve in any direction and therefore are easy to integrate into the landscape. Whether it's concrete steps or wood, RGS Contracting has you covered!
Hardscape design can make a huge improvement to your outdoor space and curb appeal. Contact RGS Contracting to learn more about your options and what we can do to help create your dream space.
RGS Contracting – Eugene's Trusted Concrete Team!