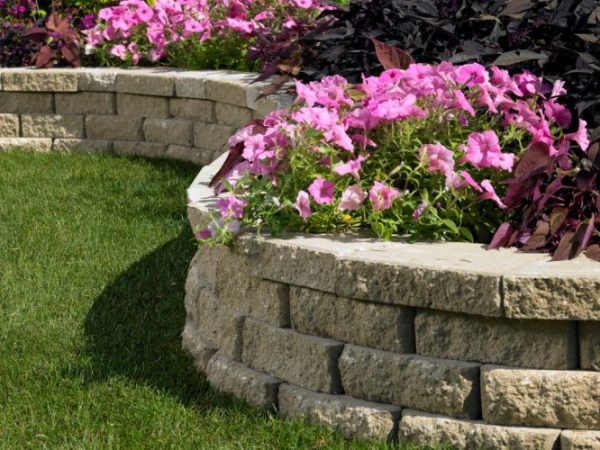 Concrete Retaining Wall Ideas and Construction
We live in Eugene, and if you've lived here longer than a few months you know that we get heavy rains in the fall, winter and spring. All that rain saturates our soils and causes them to slump and slide which can damage surrounding landscaping and even our home's foundation! So what can we do to protect our flowerbeds, stop minor landslides, protect our homes and keep our lawns from flooding this winter? Design and build a retaining wall with custom concrete!
Retaining walls have more uses than simply restraining soil slides. They're great for seating areas during a party or while relaxing in the yard, and increasing your usable yard space by terracing a sloped yard. In addition to sloped landscapes, some other great retaining wall locations are; where your foundation is losing supporting soil or on the uphill side of your foundation where sliding soil is causing unmanageable pressure to your home's foundation.
So where do we begin? RGS Contracting of Eugene highly recommends calling in a professional to help with planning your layout and choosing the best block types/materials, but ultimately you can do this yourself with enough can-do attitude, time and patience.
Once you've decided what section of your property needs a retaining wall, mark your retaining wall's outline with either a rope or you can use your garden hose. Once you have the shape you want, start shoveling to mark your outline.
Now, measure your total wall length and divide that by the length of the block you decided on. This will determine how many blocks you'll need for one layer, then just multiply by 2 or 3 or even 4 depending upon how tall your retaining wall will be. Remember that your first row will be half-buried in the dirt, so keep that in mind when deciding how many layers or levels you'll need.
If you're in need of some retaining wall ideas or styles, here and here are a couple of great retaining wall articles I found.
http://www.diynetwork.com/how-to/topics/retaining-walls
http://www.houselogic.com/photos/landscaping-gardening/retaining-wall-ideas/slide/mastering-your-back-yard/
If any of these fantastic styles catch your eye, or you find one that's pretty close to what you're looking for, give RGS Contracting a call, we'd love to help! And when you're done designing and building your new retaining wall, take some pictures, RGS Contracting would love to see your finished product! Also, give our friends over at Glenn Landscape Services of Eugene a call for some great landscaping tips and ideas!
Thanks for stopping by, and remember, when it comes to custom concrete work, concrete flooring, or any other type of concrete project, the best in the biz is RGS Contracting of Eugene, Oregon.