Pest, Dry Rot, and Drainage Repairs
RGS Contracting of Eugene is also perfectly qualified to address your other home repair needs. If you have pests in your home, calling your local exterminator is the first step in fixing the problem, but it certainly isn't the last. Nuisances such as termites, wood boring beetles, carpenter ants, rats and even dry rot fungus can leave your home structurally damaged and in need of repair after they've been removed. At RGS Contracting of Eugene, we've seen these problems before and know the best ways to fix them. Whether there is pest or dry rot damage in, on, above or even below your home, there's nothing we can't tackle.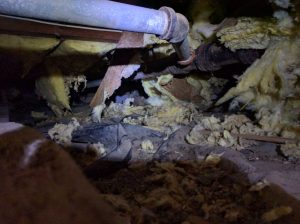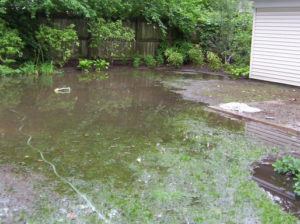 Drainage
In our line of work, we see the effects of poor drainage on a daily basis as it is the leading cause of uneven, settling and failed concrete. We can locate the source of any drainage problem and design an effective remedy that will be quick and efficient. Be it broken or clogged drains, leaking foundations or severe puddling, we will create the perfect solution for you!