If you are in need of new concrete or repairs to old concrete, let RGS Contracting of Eugene, Oregon help you. Nothing is worse than spending a lot of time and money on a project to have it completed to low standards that will lead to needing repairs or even replacement in a short amount of time. Make use of our expertise and let us help you with your concrete projects and ensure it is done properly the first time.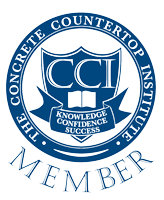 Pouring a foundation is the first step in any home building process. It also happens to be the most important one as a poorly laid foundation will be problematic for the structural integrity of your home and the monetary integrity of your wallet. At RGS Contracting, we understand how important your home's foundation is and that's why we work with the highest rated engineers around to provide the strongest and most reliable concrete solutions. We have the knowledge and expertise to construct all kinds of foundations in every kind of location. Whether you need a foundation built on flat land or on a hillside, RGS Contracting can help you.
If your home is in need of a new foundation or repair to its current one, make sure the job gets done right this time around. Give us a call.
Interior concrete, when done properly, can give you the sense of security and dependability that only concrete can provide while still offering an incredibly modern and functional look. Concrete can be polished and stained for interior floors and counters that will be much more durable than other options such as laminate, tile, and wood.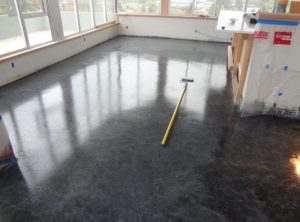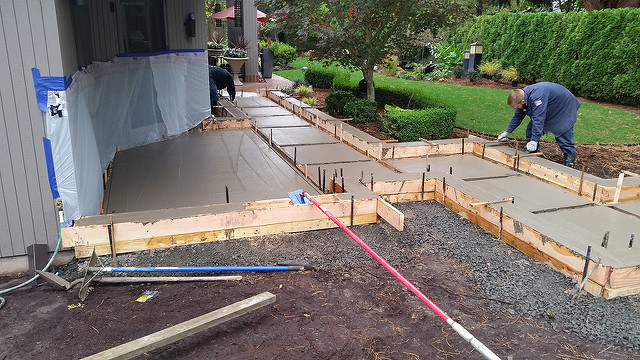 Concrete Pouring and Repair
RGS Contracting is your one stop shop for all your concrete needs. We can excavate, form, pour and finish a new driveway, sidewalk, patio, porch or any other concrete project you have in mind. When you choose RGS Contracting, you can rest assured that your project will be done promptly and correctly.
RGS Contracting can help you with all your concrete repair needs too. Whether its cracks in your driveway or uneven slabs in your sidewalk, we've got you covered.
Retaining Walls
Is there an area of your property that is unusable because of a hill or slope? RGS Contracting has the solution. Let us excavate and flatten the area and build a retaining wall to keep that hillside back. Not to mention in a wet climate like Eugene, Oregon, retaining walls can help prevent minor landslides from rain-saturated soil. We can construct retaining walls in any shape, size and color, and our walls are built with quality and care to ensure there won't be future erosion or settling.
Is your current retaining wall wilting or failing? Call RGS Contracting and let us take a look and fix it before it becomes dangerously unstable.
Color Choices
We offer a wide variety of colors, so you can be sure to find the one that perfectly matches your vision. We can do integral colors (where the color of your choice is mixed in the concrete), acid stains, acrylic stains, alcohol stains and antique colors.  When you schedule an appointment with RGS Contracting, ask us to bring some color charts, and we will gladly explain all of your options. With many types of colors and finishes available, we can make your concrete ideas a reality.
RGS Contracting – serving Eugene, Springfield, Junction City and the greater Willamette Valley.