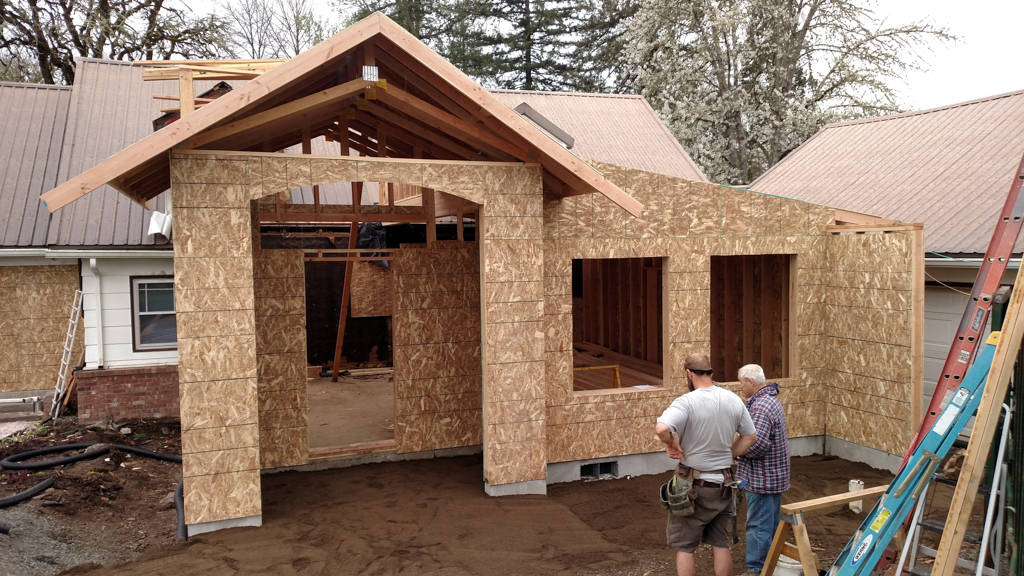 Types of Home Additions to Consider
If you have outgrown your home and are in need of some more room, building an addition is a great solution. RGS Contracting are the general contractors who will help you get the added space and functionality you desire while keeping you in the home and neighborhood you already love.
Room Addition
A room addition is just as it sounds — building another room onto your house. Room additions can be costly but have a high return on investment and add greatly to the value of your home.
Here are some ideas of room addition dimensions and what you will be able to accomplish with the square footage.
10' x 11' (110 square feet)

– A standard size bedroom which can comfortably fit a queen size bed.

14' x 12' (168 square feet)

– A standard size bedroom with a small bathroom attached.

16' x 16' (256 square feet)

– Master bedroom with room for furniture and ample closet space.

24' x 15' (360 square feet)

– Master suite with a large en-suite bathroom and walk-in closet
The best part about room additions is that you can customize every aspect of it and there are bedroom addition plans for every budget.
Bump-Out Addition
Bump-out additions can get you the extra space you need and cut costs of a full addition. They are not full rooms and usually enhance an existing room.
A bump-out should provide enough space for window seating, a breakfast nook, a walk-in closet, adding a bathtub to your shower-only bathroom, or extending your kitchen to make room for an island.  
You might even get away with not having to pay for foundation work. If your home's floor is above the grade level of the landscape outside then you can do an upper-level bump-out of up to a couple feet wide and 10 to 12 feet long. The bump-out will be cantilevered instead of supported by a new foundation which will save you thousands of dollars.
Sunroom Addition
Adding a sunroom is a fantastic way to add space and enjoy the outdoor views from the comfort of inside your home.
A sunroom addition can be built as a small bump-out which can be utilized as a dining room extension or breakfast nook. A larger sunroom can comfortably fit a full set of furniture and installing massive windows and French doors will make it feel as if the outdoors have moved inside.
A heating system and foundation work will need to be factored in when considering a sunroom addition.
Garage Conversion
Converting your garage is a great way to add living space and save on costs considering the shell, foundation, and roof are already there.
Renovating a one car garage will usually add at least 264 square feet to your home, which is a very nice size for a master bedroom or large guest bedroom and office. A two car garage will add around 400 to 600 square feet of living space which can be renovated into a very spacious master suite, family room, rec room, or an in-law apartment.
Demolition, framing, electrical, flooring, painting, and the HVAC system will have to be considered when determining the cost of a garage conversion.
Contact RGS Contracting if you are interested in a home addition. Whether it is a bump-out, room addition, or garage conversion, we will get you a quote and work with you to plan your desired additional space.